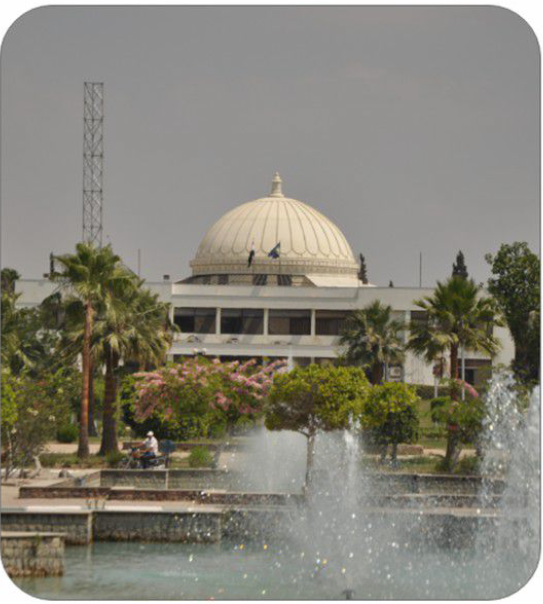 Prof.Dr.  Nasser Mandour, President of Suez Canal University, stressed that scientific research is one of the basic pillars of development in any society, and the university's belief in its role in spreading the culture of scientific research came the idea of ​​holding scientific conferences for graduate students to be another tributary of preparing researchers and developing their research skills , exchanging knowledge and experiences, and providing an environment that stimulates scientific creativity, stressing that the University's College of Dentistry always seeks to apply modern technology in preparation for activating the role of artificial intelligence in developing and providing therapeutic services provided to the community.
Prof. Dr. Mohamed Saad Zaghloul, Vice President for Graduate Studies and Research Affairs, inaugurated the Fourth Scientific Conference for Graduate Studies at the Faculty of Dentistry under the title Leading Steps in Dentistry III. the Best Practical Thesis Conference.
Prof. Dr. Saad Zagloul pointed out that the university encourages researchers to submit advanced and effective scientific research, as they are an honorable interface for the advancement of the research process in the college and a means of professional communication between different disciplines in the field of dentistry and encourage competitive spirit through serious and effective participation in research to advance the scientific and research level, stressing that the conference The College of Dentistry marks the beginning of a series of graduate studies and research conferences at the university level for the academic year 2023-2022.
Prof. Dr. Dalia Fayyad, Dean of the College of Dentistry added that the conference includes a brief presentation of the progress of the research process in the college and its contributions to the development of various fields of dentistry, and attention to global trends that affect the progress of dental research such as the Corona pandemic and the uses of artificial intelligence and scientific communication between different disciplines To encourage and stimulate interdisciplinary research with multiple applications.